Holiday rentals Les Eyzies de Tayac
Book your holidays in les Eyzies de Tayac
Aucun résultat ne correspond à votre recherche
Toutefois, voici d'autres propositions qui pourraient vous intéresser
Holiday rental Les Eyzies de Tayac
Les Eyzies de Tayac: relive Prehistoric times in a holiday rental near Sarlat, Dordogne
Les Eyzies de Tayac is a village located in the Black Perigord region. Considered as the "Prehistoric Capital of the World", the village is known for its caves (notably the Font-de-Gaume cave), castles, and unbelievably rich historic heritage. Fans of French cuisine will also love it there, between the wine, foie gras and truffles - which you can taste at your holiday rental in Les Eyzies de Tayac.
A stay full of discoveries at your Sarlat holiday rental (Les Eyzies de Tayac)
Enjoy your Sarlat holiday rental nearby Les Eyzies de Tayac to discover the beauty of the Black Perigord region. You'll enjoy being ideally located nearby unmissable sites, like the National Prehistoric Museum or the Cro-Magnon Rock Shelter. When travelling as a family, don't miss visiting the Font-de-Gaume and Grand Roc caves. Your children will be amazed by these unique experiences!
But being on vacation also means having fun! Try out the range of activities on offer nearby the village. You can also opt for spending some quality time together at one of theme parks in the area. As a couple or among friends, take some time out to stroll through the streets of Sarlat and try out local produce from across the region.
Residence Le Clos du Rocher***: your holiday rental in Sarlat
If you'd like to visit Dordogne, treat yourself to holiday accommodation with a pool in Les Eyzies de Tayac. Book your eco-friendly stay at the residence Le Clos du Rocher***. This establishment is Green Key certified, a mark of quality that means you're guaranteed maximum levels of comfort all the while respecting the environment. Studio or apartment, pool, playground and wellbeing area: what more could you want from your holiday rental in Sarlat, Dordogne?
Nearby shops and services
Do not leave without...
...to have eaten Black Truffle of Perigord! For the gourmets, the Perigord truffle is a culinary jewel.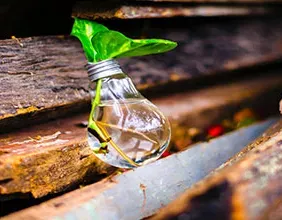 Did you know it ?
The village of Les Eyzies-de-Tayac has the largest concentration of listed and classified sites in France within its perimeter.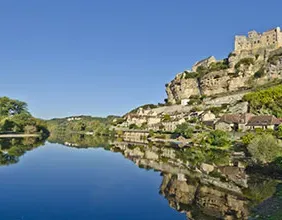 National Paleolithic museum
A must during your stay in Les Eyzies-de-Tayac: this museum is an absolute reference for the Upper Paleolithic. The collections come mainly from the sites and deposits of the Vézère valley, so rich in prehistory. 15 prehistoric sites and decorated caves of the Vézère valley are classified as World Heritage Sites by UNESCO. Among them, 9 are on the commune of Les Eyzies de Tayac-Sireuil: Abri de Cro-Magnon, Abri du Poisson, Font de Gaume, La Micoque, La Mouthe, Laugerie basse, Laugerie haute, Le Grand Roc and Les Combarelles.
Our most beautiful destinations
Your holiday rental in Les Eyzies de Tayac