Holiday rentals Cagnes-sur-mer
Book your holidays in Cagnes-sur-mer
Aucun résultat ne correspond à votre recherche
Toutefois, voici d'autres propositions qui pourraient vous intéresser
Holiday rental Cagnes-sur-mer
Cagnes-sur-Mer: a stone's throw from Nice, in the heart of the French Riviera
If you dream of heading to the South of France to spend your holidays beside the sea, head for Cagnes-sur-Mer. Here, the Mediterranean Sea is ready to welcome you with open arms to more than 3.5 kilometres of beaches, with temperatures so mild you can swim all year round! The surrounding hills actually protect the town from the mistral wind.
The town of Cagnes-sur-Mer is split into two parts: one side is Cros-de-Cagnes, beside the coast, at sea level, and the other one is Haut-de-Cagnes, the preserved Medieval town, built around the hill of the castle. Towns like Nice, Antibes, Juan-les-Pins and Vence are just 10 kilometres away. Choosing your holiday rental in Cagnes-sur-Mer also means you can taste fougasse, rouille and a nicoise salad.
Enjoy the French Riviera from your holiday rental in Cagnes-sur-Mer
In Cagnes-sur-Mer, it's hard not to mention the wide range of water sports on offer to visitors. Some beaches have even been adapted for disabled people, while your best friend (aka your dog) is welcome at others. This means swimming and relaxing are on the cards for the whole family, at your holiday rental in Cagnes-sur-Mer!
Sport fans can try out sailing, taking a trip on a catamaran, windsurfing, jet skiing, parasailing, tubing, fly fishing, water skiing, wake boarding, wake skating or knee boarding. To admire the marvels of the Mediterranean Sea, you can try out scuba diving.
For activities back on dry land, a trip to the old town is a must. Visit the Grimaldi castle museum, the Renoir museum and its superb panorama extending as far as the Cap d'Antibes, or even the museum of contemporary jewels.
The region is also packed with incomparably charming towns and villages: Nice and its Promenade des Anglais; Monaco and its exotic garden; Menton and its numerous exceptional gardens. Italy isn't far away either, for a complete change of scenery just a drive on the motorway away.
Residence Le Crystal: your holiday rental Cagnes sur Mer
The residence Le Crystal in Cagnes-sur-Mer is ready to welcome you to its 2-person studios for your romantic getaways, or apartments for 4 to 6 people for stays with family or among friends (pets included!). All the accommodation look out onto a balcony where patio furniture await for having breakfast in the Mediterranean sea air. And this holiday rental with a pool in Cagnes-sur-Mer doesn't do things by halves: take a dip in the solarium pool located on the residence's roof terrace!
To make the most of your holidays and free yourself from your worries, choose the serenity package: not only will all the beds be made for your arrival, but towels are provided and the cleaning is done for you at the end of your stay. A parking space has even been reserved for your car.
Your holiday rental in Cagnes-sur-Mer supports sustainable tourism on a daily basis, like all of the Vacanceole Group's establishments. In concrete terms, this is achieved through managing energy and water consumption, recycling waste, favouring activities that don't impact biodiversity, and using local suppliers whenever possible. By booking your stay at the residence Le Crystal in Cagnes-sur-Mer, you're taking action to support the environment.
Nearby shops and services
A day trip to Monaco
Located at only 35 min by car, be the prince of Monaco for a day. On the program: stroll through the streets of Monaco where the prestigious Formula 1 Grand Prix takes place, visit the Palace of the Princes of Monaco and its famous casinos.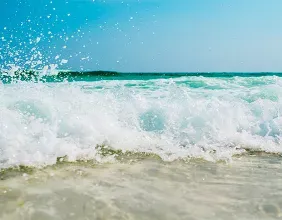 Beach tips
Go to the Beach of the Grand Large. This fine sandy beach is ideal for families because it is supervised in season and easily accessible.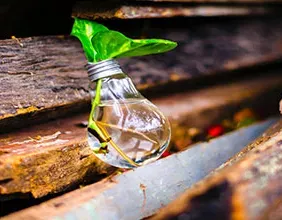 Did you know it ?
Every year in August you can attend the world championship of square (wooden) bowls. Starting from a joke about the impossibility to play petanque in the Montée de la Bourgade des Hauts de Cagnes, square boules and a painted pine wood bouchin were invented. Thus, since 1980, Cagnes-sur-Mer has been organizing this world championship in the streets of the neighborhood with slopes of 10 to 18%!
Our most beautiful destinations
Your holiday rental in Cagnes-sur-mer