Holiday rentals Megeve
Book your holidays in Megeve
Aucun résultat ne correspond à votre recherche
Toutefois, voici d'autres propositions qui pourraient vous intéresser
Holiday rental Megeve
Ski resort Megeve (Praz-sur-Arly): the perfect destination for an authentic stay
Megeve is a town located in Haute Savoie between the Aravis range and the Giffre Massif. Its rich architectural heritage and ski resort make the destination popular with visitors. This charming mountain village is in fact known for its medieval style, with its alleyways and small squares where you can find wash houses and fountains.
Today, Megeve forms part of the Evasion Mont-Blanc area, which includes more than 450 kilometres of trails in total. With the resort being located at a low altitude (a maximum of 2,500m), the trails go through pine forests, which adds a certain charm to your stay in the ski resort Megeve. Finally, the town is considered as a symbol of Savoy cuisine as it includes four Michelin-starred restaurants where you can enjoy Savoy fondue and local cold meats among other specialities.
Enjoy the holidays of your dreams at your holiday rental in the ski resort Megeve
Going away in winter? Choose holiday accommodation in the ski resort Megeve, and you'll be ideally located nearby the area of Evasion Mont-Blanc. If you're just starting out in winter sports, you might prefer the calm of a smaller resort? Then Praz-sur-Arly is exactly what you need. You can even try out some ice skating at Megeve's Olympic skating rink. Among friends, don't miss challenging yourselves to a round of curling or broom ball... Good times guaranteed!
If you're booking holiday accommodation in Megeve during the summer season, enjoy taking long walks in the milder temperatures. As a couple, with family or among friends, choose the routes best suited to your experience level. You'll have the opportunity to admire the beauty of the mountain landscapes, but also to discover the cultural heritage of the town and its surroundings. Enjoy a pleasant day at the Javen Lake, which can be reached on foot leaving from the centre of Megeve. Then you can enjoy dining on site!
Residence Les Portes de Megeve: your holiday accommodation in Praz-sur-Arly
If you're looking for holiday accommodation nearby Megeve, discover the residence Les Portes de Megeve, a charming little hamlet which offers a range of different types of accommodation. This means you'll have the choice between 7 luxurious apartments or 18 smaller or larger chalets. The range of accommodation can welcome up to 26 people. The more the merrier!
Visiting as a family? Choose a 4 to 6-person apartment and enjoy complete luxury in your fully equipped accommodation. For a stay among friends, treat yourselves to a more spacious chalet.
For practicality, we've provided a locker for storing your skis and equipment for drying your boots and shoes. After days spent out on the slopes, time for some fine dining! For enjoying dinner together, all of our accommodation includes fondue and raclette machines. So many good reasons for choosing your holiday accommodation in Praz-sur-Arly, nearby Megeve!
At this quality residence nearby Megeve, you'll also have access to a games room with snooker, table football and a ping pong table: everything you need for some good old-fashioned family fun. If you feel like taking care of yourself, head for the fitness area open 24 hours a day, or the wellbeing area with sauna and steam room.
Conscious of the environment, the Vacanceole Group is committed to sustainable tourism. This means that by choosing accommodation with the Vacanceole Group, you're guaranteed an eco-friendly stay in Megeve.
17 Green run(s)
64 Blue run(s)
45 Red run(s)
15 Black run(s)
Nearby shops and services
Do not leave without...
... to have tasted a good fondue! Nothing could be more convivial to get back into shape after a hard day. You will find good restaurants that offer them or cheese makers if you want to eat directly at home. After that, it's up to you to be creative: porcini mushroom fondue, champagne fondue...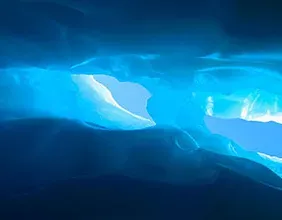 Conquest of the glacier
Imaginez le glacier de la Mer de glace et celui du Col du Géant rien que pour vous. Partez à la journée avec des guides et progressez entre les crevasses et les lames de galces. Une expérience unique que vous n'êtes pas prêt d'oublier !
Reach the sky
Imagine yourself in the middle of the multicolored hot-air balloons, flying over the snowy mountain. If that's not magical! The departure is in Praz-sur-Arly, 10 minutes by car from your rental.
Our most beautiful ski resorts
Your holiday rental in Megeve